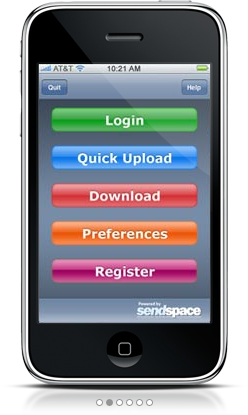 Screenshots
Get iShare, sendspace's free iPhone app!
Upload, Share and Download Files - Everywhere!
Upload and share files from your iPhone - easily!

Unlimited uploads, no disk space limit at all

Send download links by email

Download from sendspace to your iPhone

No Advertising, No Spyware - Guaranteed

And most important - Completely free!